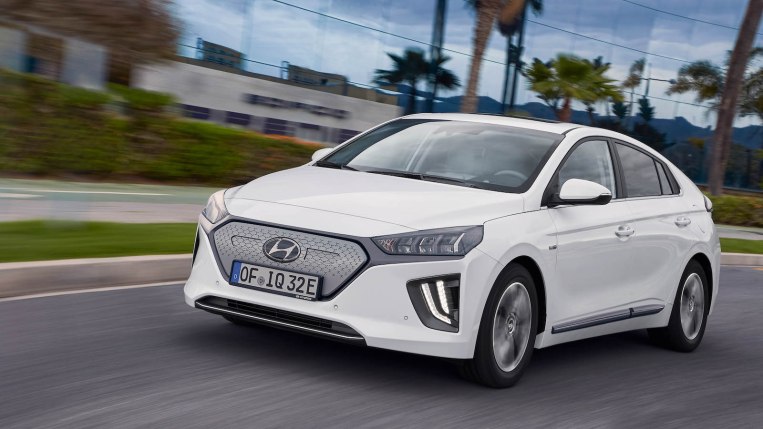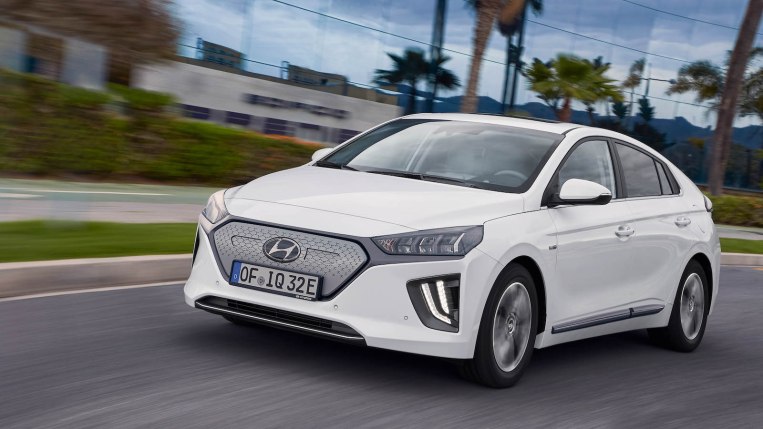 Hyundai will not build its Ioniq electric vehicle (EV) for the 2022 model year. However, hybrid and plug-in hybrid (PHEV) versions of the Ioniq will still be available.
The Ioniq EV has never made up a significant portion of Hyundai's sales. The Korean automaker has several longer-range EVs currently in its lineup or set to arrive in dealerships soon.
The Ioniq EV's range is just 170 miles and it sells in only 13 states. But, with a full suite of driver assistance features, smooth road manners, and three years of complimentary standard maintenance, it's a solid commuter car that fits easily into a family's lifestyle and budget. Its $33,245 starting price, once cut by the $7,500 federal tax incentive for electric cars, makes it one of the most affordable EVs on the market.
Its hybrid cousin, the Ioniq Hybrid Blue, is one of the most fuel-efficient hybrids. It averages around 58 miles per gallon (2 mpg more than the Toyota Prius) for a total cruising range of nearly 700 miles.
But Hyundai's Kona Electric is priced just a little higher, at $34,000. It offers a 258-mile EPA-certified range, similarly easy-to-drive character, and more cargo space.
The upcoming Ioniq 5 adds unique styling and a more flexible cabin layout and promises up to 300 miles of range (a claim not yet tested by the EPA). That car kicks off a lineup of Ioniq electric vehicles. The next Hyundai EV, we expect, will be the Ioniq 6 compact sedan.
There are about 820 Ioniq EVs remaining on dealership lots. In a normal market, dealers are often willing to accept a lower offer for a car that a manufacturer has stopped advertising. But this year's market is far from normal, with many cars selling at or above MSRP.


Read More: With New EVs Coming, Hyundai Cancels Ioniq Electric