http://static1.squarespace.com/static/5f3b08d4515c242514c95656/t/619287ed987b4265c0494ec9/1636993011277/ev-preventative-maintenance.jpg?format=1500w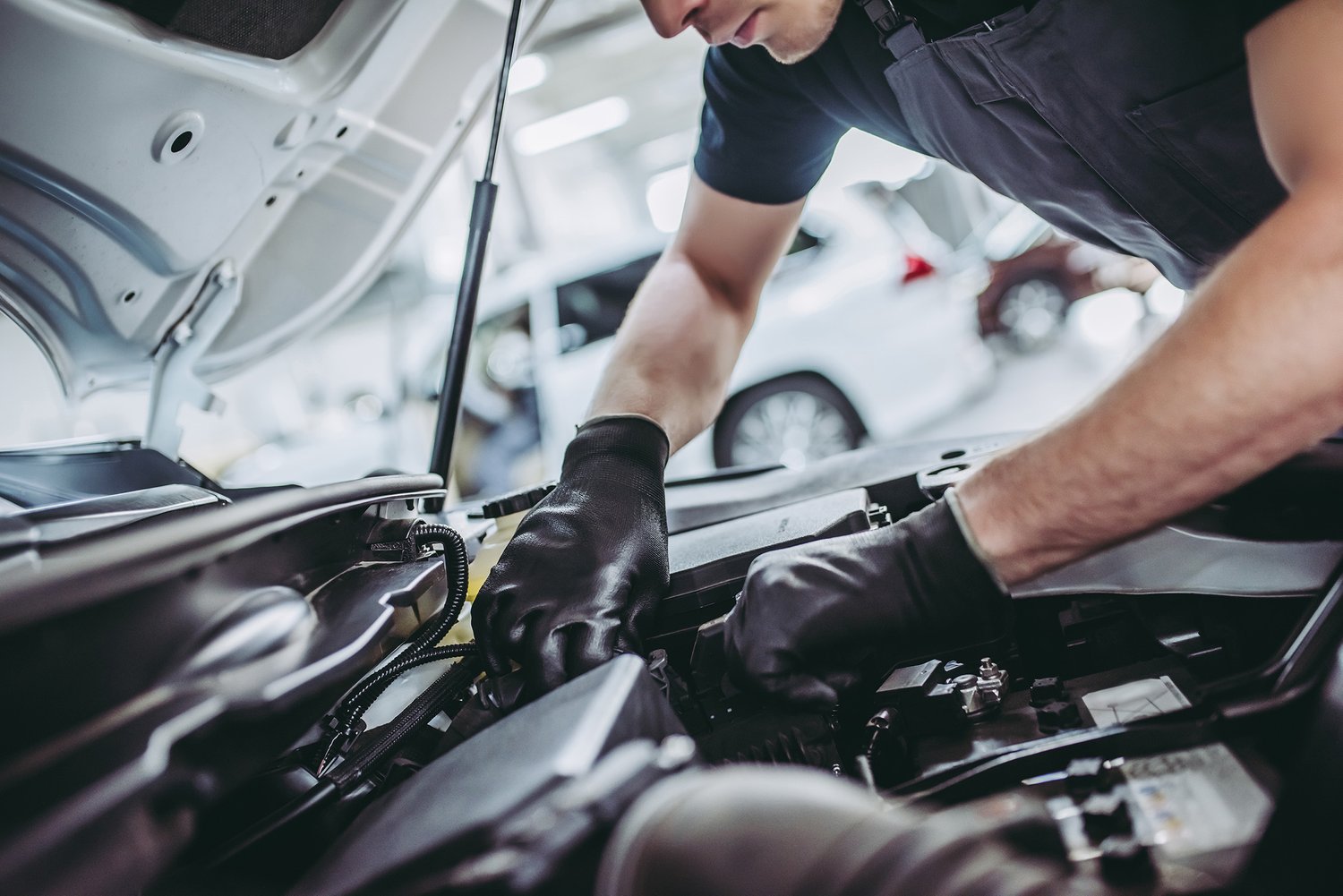 Just as regular internal combustion engine (ICE) cars need oil changes, tune-ups and regular tire rotation — to name just a few things that go into preventative maintenance — electric vehicles also require preventative maintenance to continue running their best. 
Most auto manufacturers recommend regular gas-powered vehicles receive an oil and oil filter change at around 5,000 miles; new air filter and inspection of all fluids, filters and suspension components at 15,000 to 30,000 miles; and a tune-up of the ignition system every 40,000 miles or so. 
Fortunately, EVs require far less — and less frequent — maintenance. Some of the steps can be performed by the vehicle owner, while others require a trip to your dealer or a mechanic specializing in EVs. 
What Is EV Preventative Maintenance? 
EV preventative maintenance is the routine care of your car to prevent costly auto repairs, avoid breakdowns and ensure safety of passengers.
As with ICE vehicles, EV preventative maintenance includes routine steps such as checking your tire pressure and inspecting tires for wear and tear, inspecting and replacing filters as needed, and checking the car's various systems for signs of wear and tear. Having well-balanced, properly inflated tires can also increase your car's energy efficiency, resulting in longer times between charges. And keeping your firmware and software updated ensures you'll always have access to the latest features to enhance your driving experience. 
Important Elements of EV Preventative Maintenance
In addition to standard car preventative maintenance procedures like checking tire pressure and replacing filters, there are a few other items involved in electric car maintenance.
EV Software Updates
An important element to EV preventative maintenance that you won't experience with ICE vehicles is software updates. But the good news is, you don't even have to leave your driveway for this electric car maintenance. 
Today's EVs are all outfitted with sophisticated software that affects various aspects of their operation. When your car has an "over the air" update of its software or firmware (SOTA updates or FOTA updates) it's important to make sure the update was completed properly.
OTA updates take place remotely through a cloud-based server through a cellular or WiFi connection to your EV. It's similar to updates to your smartphone, and all you have to do is let it happen. By doing so, you can gain access to the latest features and enhancements available for your model vehicle. 
SOTA vs. FOTA
Software updates take place in virtually every EV on the road today, and most frequently affect aspects like the car's navigation or infotainment systems. 
Firmware updates, on the other hand, can make significant changes to a vehicle's systems. For instance, when Tesla rolled out its FSD Beta upgrade, the EV manufacturer did so by means of a firmware update. 
Regular Charging
There's much debate in the EV community regarding battery charging. In general, manufacturers recommend never letting your EV battery discharge completely, as this can reduce battery life. Instead, as your vehicle's battery approaches 30%, start seeking an EV charging station. Never letting your battery charge dip below 30% can help prevent range anxiety and lengthen battery life. Similarly, manufacturers recommend only charging your lithium-ion EV battery up to 80% of its maximum. That leaves room for the energy created by regenerative braking to help power your car. 
When your EV battery gets low, you can use the EV Connect driver app to locate the nearest EV charging station on your route. 
Electric Car Maintenance Timeline
EV owners should follow their manufacturer's recommended schedule for preventative maintenance, but here are some of the steps you should take when it comes to electric car maintenance. 
Monthly
Tire pressure affects your acceleration, braking capabilities and driving experience. Use a gauge to check your tire pressure monthly and adjust as needed. Temperature fluctuations can affect tire pressure. At the same time, inspect tires for wear and tear and replace them if needed. Top off windshield wiper fluid and check your windshield wiper blades to see if they need to be replaced. 
Every Six Months to One Year
MyEV recommends that you bring your car in to your dealer or mechanic for a full inspection every 7,500 miles. This could mean an annual checkup or more frequent ones depending on your average monthly mileage. At this checkup, your mechanic should rotate the tires, check all coolant levels and fill as needed, and inspect all components for signs of wear and tear, leaks or damage.
Preventative Maintenance for Your EV
Many vehicle owners are reactive to making auto repairs once equipment has already broken down. Instead, taking these preventative measures early on can help you save money and prolong the life of your EV. Have questions? Contact us today.
Dawn Allcot is a full-time freelance writer and content marketing specialist who has written about sustainability and solar for 20-plus years. She frequently covers Tesla and Elon Musk for GoBankingRates.
Sources
American Automobile Association (AAA) – How Often Should You Change Engine Oil
GreenCars – Electric Car Charging Tips: Get Charged Up
CarsDirect – A Routine Car Maintenance Schedule Based on Engine Mileage
Electrek – Over-the-Air Updates: How Does Each EV Automaker Compare?