Some links may be affiliate links. We may get paid if you buy something or take an action after clicking one of these.
Editor's note: While you may already be Black Friday deal hunting, it's still too early for most e-bike brands to publish their deals and sale pricing! Bookmark this page and stay tuned — we'll publish deals as soon as we hear about them.
You want deals? We've got deals.
It's shopping season once again and though Black Friday still hasn't quite arrived, retailers and manufacturers are already coughing up discount codes and slashing prices on gear ranging from e-bike rated bike racks to pannier bags.
We've collected some of the most choice Black Friday e-bike accessory deals and compiled them here. Many of these discounts are subject to change as Black Friday approaches, so keep an eye out for updates.
Also, a little word of advice: If there's one thing the e-bike and e-bike component shortage of 2020/21 has taught us, it's don't sleep on a deal if it's in stock. Stuff will go out of stock, and when it does, who knows when we'll see availability again.
Here's a smattering of what the Electric Bike Report staff has their eyes on this Black Friday season. Happy shopping!
Electric bike tools Black Friday deals
Park Tool PCS-10.3 Deluxe Home Mechanic Repair Stand
A repair stand we use to build every bike we review at Electric Bike Report HQ, the Park Tool PCS-10.3 Deluxe Home Mechanic Repair Stand is an ultra sturdy and secure stand strong enough to handle heavy e-bikes. It's compact when folded, but best of all the camping mechanism is fast-acting so lifting and securing an e-bike is quick and simple. You can buy this stand for
20% off by using code BLACKFRIDAY20
on JensonUSA.com.

Park Tool THH-1 Sliding T-Handle Hex Wrench Set
There are few things better in life than a really, really good set of T-handle hex wrenches. Nearly every bolt on an e-bike is a hex (a.k.a. Allen bolt), so while these may be a little bit of workbench glitter, they are tools you'll likely use very frequently. They feature a spinning handle that makes running bolts in and out easier, a specially designed head made to remove stripped bolt heads and are made of high quality tool steel. This too can be 20% off by using code BLACKFRIDAY20 on JensonUSA.com.
Electric bike apparel Black Friday deals
Chrome Industries Storm Salute Commute Jacket
It's wintertime, folks, and if you're the type of person who won't let a little chill or wet weather stop you from riding, you're going to need some good gear to stay dry and warm. Enter the Chrome Industries Storm Salute Commute Jacket, a water and windproof (yet breathable) commuting jacket that looks nice enough to wear into the office. Like much of their other items,
Chrome is discounting nearly everything on their website 25%
from Nov. 26 through Nov. 30.
Chrome Industries Storm Rain Pant
Keeping with the cold weather theme, the Chrome Industries Storm Rain Pant will keep you warm, dry and — most importantly — your nicer clothing protected on the ride into work. They can be pulled over casual clothing as a protective layer or worn on their own in nasty weather. Like most anything else on Chrome's website, you can get
25% off starting Nov. 26 through Nov. 30
.
Electric bike child carriers Black Friday deals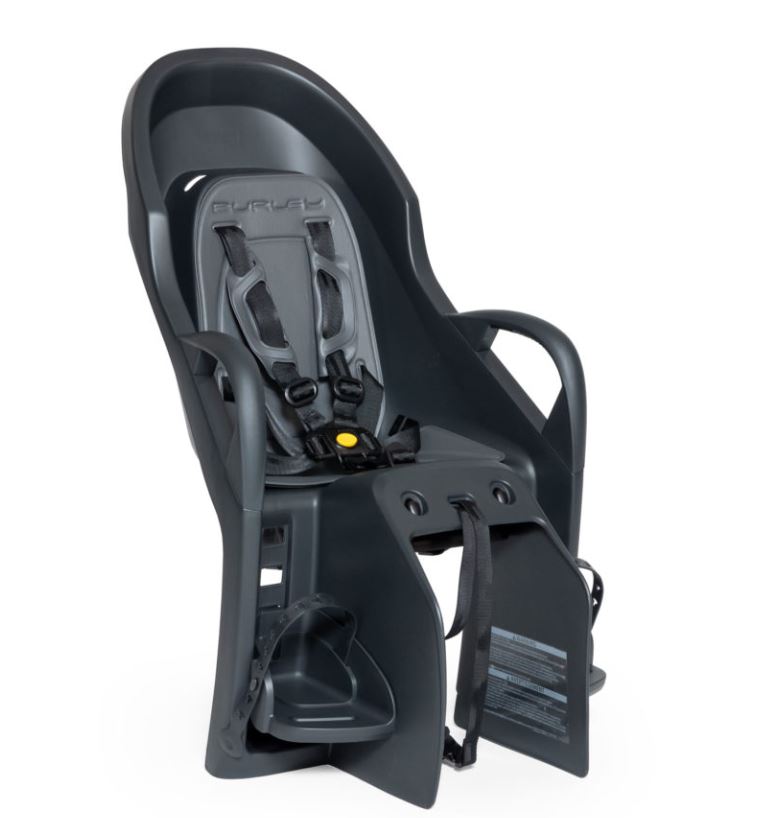 Burley Dash RM child seat
It's amazing how many e-bikes nowadays are coming with racks ready-built for child seats, and few child seats have earned the reputation of the Burley Dash rack-mounted seat. This child seat has fast become the industry standard and has earned a reputation for safety, ease of installation and (of course) comfort. You can currently get
20% off the Burley Dash RM by using the code WINTERSALE20
.
Electric bike helmet Black Friday deals
Bern FL-1 Pave MIPS Helmet
Get a great deal on one of the funkiest commuter helmets on the market at Backcountry.com, the Bern FL-1 Pave Helmet. Sporting an included visor, eighteen vents and a BOA fit system, the FL-1 Pave is a lightweight helmet that'll stand out from the crowd. It's currently
32% off on Backcountry.com
.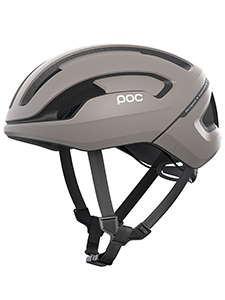 POC Omne Air Spin Helmet
A lightweight and clean helmet that can pull double duty as commuter and performance-style helmet, the POC Omne Air Spin is currently
20% marked down on Backcountry.com
. It's available in a rainbow of colors and sports POC's proprietary SPIN technology that reduces rotational forces from an angled impact. It's extensively ventilated and has a 360-degree size adjustment system.
Electric bike bags Black Friday deals
Chrome Industries Urban EX Pannier 2.0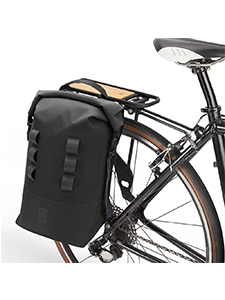 Starting Black Friday (Nov. 26) Chrome is discounting nearly everything on their website 25%, including their Urban EX Pannier 2.0. It's waterproof, fixes easily to your standard rear pannier rack and has enough space for a 13" laptop — what's not to love? The sale goes from Nov. 26th through Nov. 30th.
Ortlieb E-Mate Pannier

Currently 25% off on Backcountry.com
, the Ortlieb E-Mate Pannier bag is a rack-mounted bag built specifically for long-range e-bikers who need to carry an extra battery. Inside the spacious main compartment is a holster for an additional battery pack so you can stay on the go as long as needed.
Electric bike accessory retailers with ongoing Black Friday deals
Related
Reader Interactions