A Tesla Model S Plaid racecar with Unplugged Performance parts was able to set a new record at the 101st running of the Pikes Peak International Hill Climb. The vehicle, aptly called "Dark Helmet" as an homage to the film Spaceballs, successfully completed the hill climb with a sub-10 minute run time of 9:54.901. 
What is quite remarkable about Unplugged Performance's Tesla Model S Pikes Peak racer is the fact that behind its radical aero and high-performance parts like brakes and sway bars, it still retains its factory powertrain and drivetrain. Thus, power-wise, the Model S Plaid Pikes Peak racer is not really that far from other Plaid sedans coming out of the Fremont Factory. 
But while "Dark Helmet" still features a factory Model S Plaid powertrain and drivetrain, Unplugged Performance did not hold back with the vehicle's other upgrades. As per a press release from the Tesla tuning shop, the Model S Plaid Pikes Peak racer is fitted with a number of modifications that help the vehicle handle its immense power better.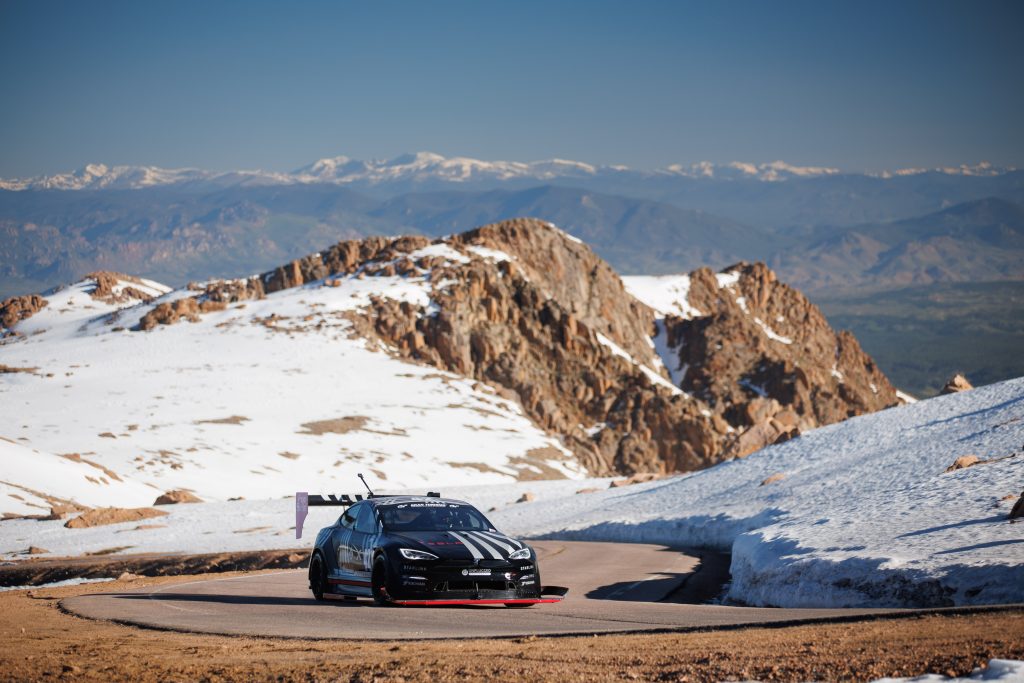 These include UP x Ohlins TTX 4-way coilovers, billet aluminum adjustable control arms, sway bar, Superlight Carbon Ceramic Big Brake Kit and Carbon Fiber Brake Cooling Duct Kit to ensure optimal performance and control. The car was also fitted with Unplugged Performance UP-03 lightweight race wheels wrapped in Yokohama A005 Biomass tires, which are made from sustainable materials. 
On race day, legendary racecar driver Randy Pobst, a true veteran of Pikes Peak, who, for the past few years, has taken on the treacherous hill climb in a Tesla, completed the race in 9:54.901. In a statement following the event, the veteran racer highlighted that Unplugged Performance's modifications and the vehicle's tires played a crucial part in the feat. Such parts, after all, allowed the Model S Plaid's monstrous power to be utilized fully for the race.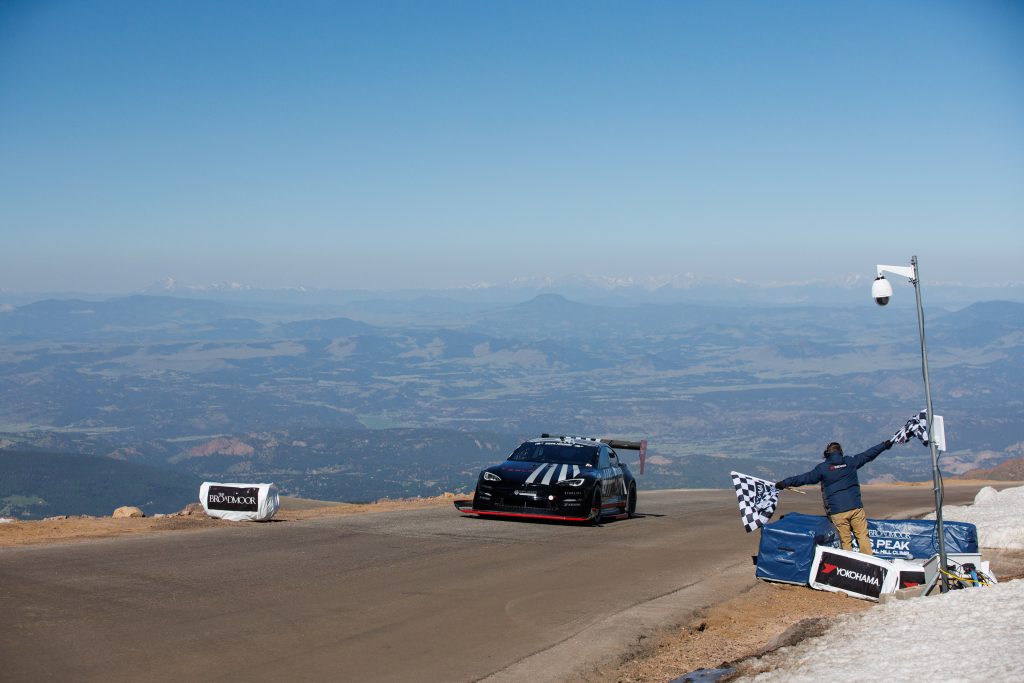 "Our best Pikes Peak yet! Dark Helmet was so perfectly dialed by the Unplugged Performance team. The Unplugged parts and Yokohama biomass tires allowed us to achieve top 10, sub 10-minute and a new record, and I am absolutely electrified with excitement!" Pobst said. 
Unplugged Performance CEO Ben Schaffer, for his part, highlighted that the Model S Plaid, for all its power and speed, is actually a family car at its core. And if one were to keep such a thought in mind, then it would be pretty hard not to be impressed with the Model S Plaid's successful hill climb at Pikes Peak this year.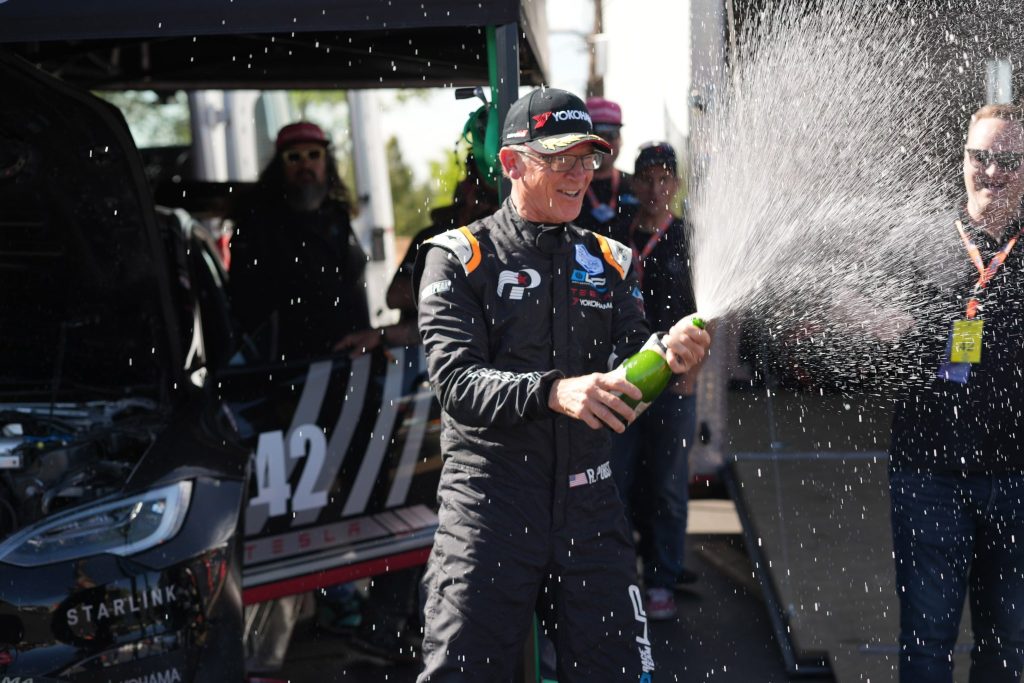 "We are thrilled with our success at the 101st running of the Pikes Peak International Hill Climb. Dark Helmet had a class win in 2021 on shortened race, but to run the full course this year with our fastest qualifying time ever and setting a modified production EV record is a testament to the relentless pursuit of excellence by the Unplugged Performance team. 
"Demonstrating that even a luxury family sedan can compete against purpose-built race cars was our Pikes Peak mission, and delivering that for the Tesla community that has supported us for a decade further motivates us to continue pushing the limits of what is possible," Schaffer said.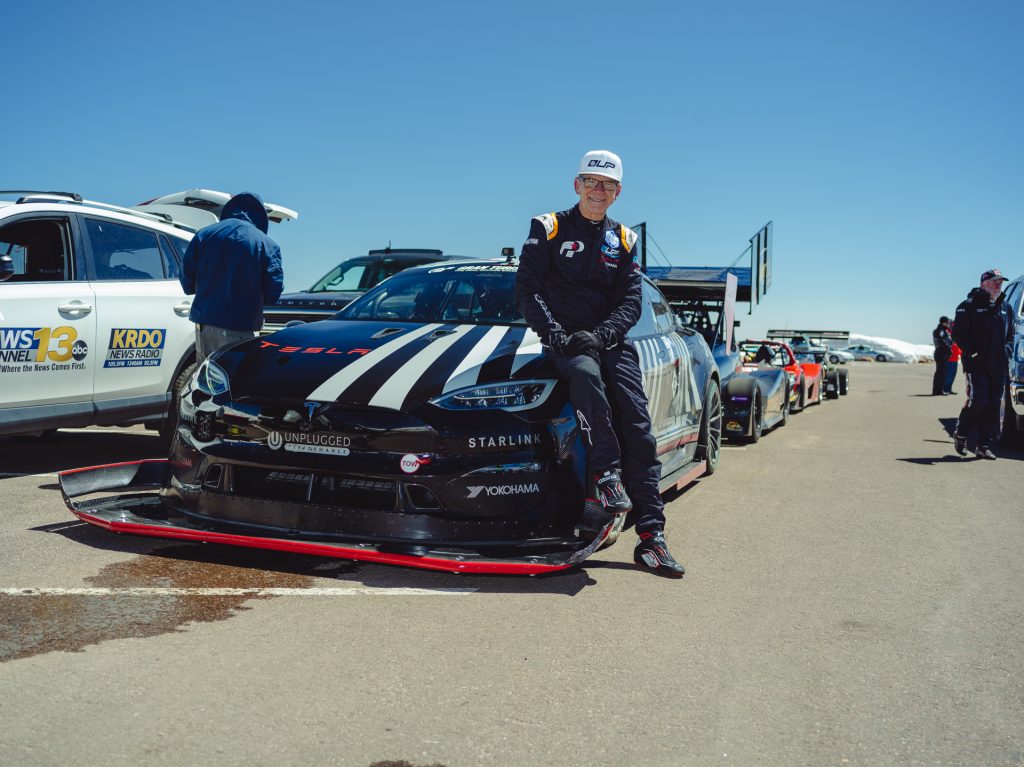 Don't hesitate to contact us with news tips. Just send a message to simon@teslarati.com to give us a heads up.
Tesla Model S Plaid racecar achieves sub-10-minute time at Pikes Peak