Meet Urtopia's High-tech Freeflowing Chord
Urtopia have a reputation for producing lightweight, eyecatching carbon-framed e-bikes and the Chord is certainly eyecatching. However, they have moved away from carbon with the Chord's curvaceous frame being made from aluminium, hence the lower $1,999 price of the Urtopia Chord (compared to the $2,800 of their Carbon 1/1S model). The Chord is heavier than the Carbon models too, with a quoted weight of around 33lbs / 15kg, though that's still reasonably light in e-bike terms.
The Chord is driven by a geared 45 Nm rated rear hub motor and a long, thin 360Wh battery visible underneath the top tube. There is also a dropped top tube version with a lower step over height. Whilst it appears to lack mudguards and a rear rack it does get hardwired lighting, (apparently) electronically shifting derailleur gears and a kickstand. There's lots of digital onboard tech here too, with Urtopia telling us the Chord boasts 'Voice control, fingerprint start, LED dot-matrix display, haptic interaction, bluetooth music, built-in navigation, GPS tracking and OTA upgrades.'
There are EU and US spec versions but we couldn't see any delivery date details on Urtopia's website, though the Chord does appear to be available for pre-order.
At $700 off, Rad's award-winning RadRover 6 Plus is a huge bargain right now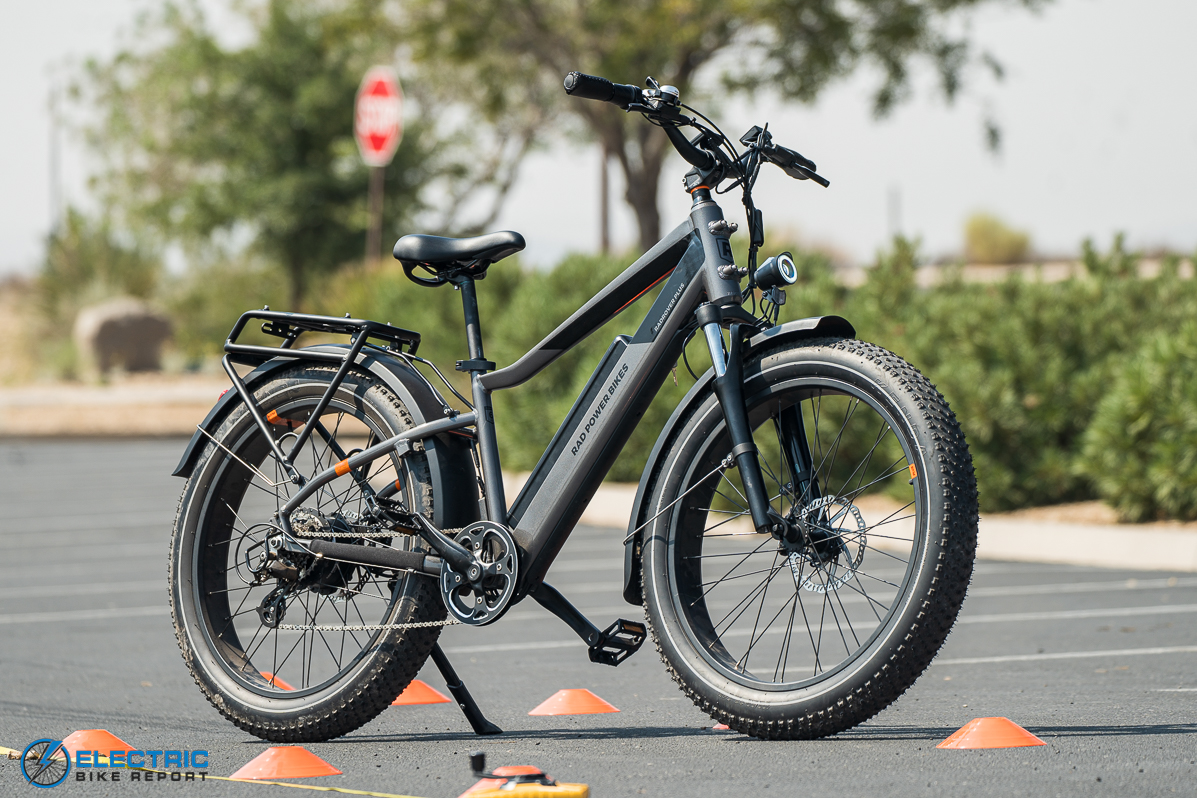 There are a lot of deals that come and go that provide good value-buy opportunities. Every so often there is a "holy cow!" one and Rad just did it.
The RadRover 6 Plus is on sale for $1399. It was $700 more than that just a little while ago.
That's a pretty good bargain for a rock solid fat tire e-bike. The Rover 6 Plus is one that has made an appearance on numerous best electric bikes lists here at EBR as it provides a very comfortable ride, versatility for where it can go, and a nice change of pace from the typical speed demons we see amongst fat bikes. The motor is still fun and helpful on steep hills, but has a refreshing, measured acceleration that newer cyclists and seniors in particular appreciate. It can be equipped with several handy accessories as well.
Rad indicates it is a "while supplies last" sale, so if you've been thinking of getting a fat tire e-bike, or the Rover specifically, consider this your sign.