Turkish Brand Ape Ryder

Ape Ryder is a Turkish brand new to the US. They make a full line of e-bikes, including motorcycle-style e-bikes with bench seats and suspension. All of their e-bikes are banned for endangered apes; the model above ids the Bononobo. No word yet on pricing.

They even do one with a step-thru frame. This is the Gibbon.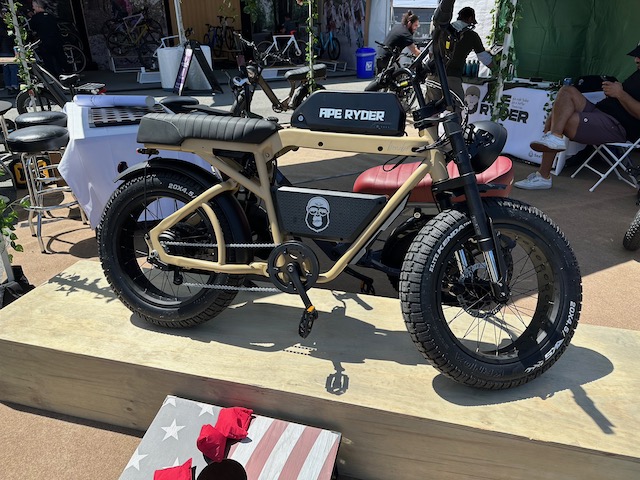 Ape Ryder mounts the batteries on top of the top tube to emulate the feel of a motorcycle's gas tank.
Knog's e-bike friendly adaptable headlights

Australian accessory maker Knog showed off lights that can be run off an e-bike's battery. The easiest option is to plug it into a phone charging port.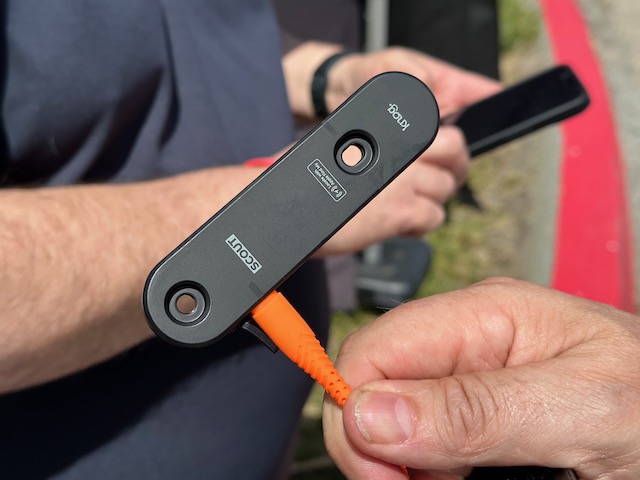 Knog introduced a product called Scout which serves as an alarm/tracker, like Apple Airtags. It's using Apple's FindMy app, rather than a GPS subscription. Scout can be mounted beneath a bottle cage to keep it inconspicuous.