Some links may be affiliate links. We may get paid if you buy something or take an action after clicking one of these.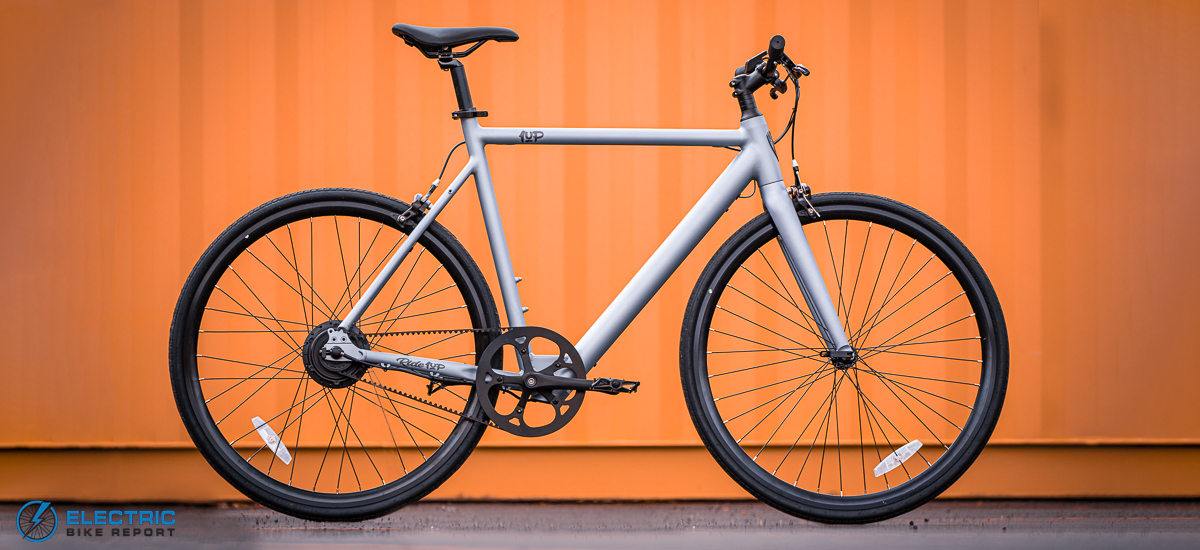 Intro to Best Electric Bikes Under $1,000
*Electric Bike Report aims to help consumers find the right electric bike for their needs. When you buy a product we recommend, we may earn a commission.
When on a budget, it can be tough to find the right balance between an affordable electric bike and a quality electric bike — but it's not impossible. To help you suss out the affordable gems from the cheap lemons, the Electric Bike Report team has compiled our list of the best electric bikes under $1,000.
With a majority of budget e-bikes being sold online it can be difficult to truly tell if the bike you're looking at is worth your money. Lucky for you, the experts at Electric Bike Report have ridden lots of e-bikes under $1,000 (or are at least very close to the number). We know all the bikes on this list extremely well, and we're confident they'll serve you well.
Why we consider e-bikes $1,000 and under "entry-level"
Buying an e-bike much cheaper than $1,000 can be likened to gambling. With costs cut so low — added to the high likelihood you're ordering a bike that cheap off a website — you really don't know what you're going to get.
The truth is, e-bikes are not cheap machines. Quality e-bike motors and batteries are not inexpensive to make, so they're not typically cheap to buy. There are companies that do a good job building safe and durable inexpensive e-bikes — you can find our favorites listed below — but some others do little to ensure that the products they sell will work as advertised. Amazon and AliExpress are the Pandora's box of cheap e-bikes, so it's wise to steer clear of them.
Our general rule of thumb is that $1,000 is your best starting point. That's enough money to get you quality components and trustworthy manufacturing. It's also the most common lowest price we see from reputable e-bike manufacturers.
If your personal entry-level budget is more than $1,000, you can always head to our best overall electric bikes page. You can zero in on the finding the e-bike style your looking for there.
Here's our picks for the best electric bikes under $1,000:
*Note: As of this writing the e-bike industry is still facing pressures component scarcity due to Covid-19, and other factors that may cause price increases. We will update this list from time to time to best help consumers, but please note that product prices change often. We carefully considered the bikes on this list and even if prices rise a little above the $1,000 mark they're still considered great value.
How to pick the best e-bike under $1,000
A few things we advise consumers watch for when choosing an e-bike under $1,000:
Try to buy from a manufacturer with their own website, a warranty and customer service. If you're thinking of buying an e-bike from the same place you'd order bulk toilet paper, you might want to look elsewhere.
Look for bikes that are simpler, like a single speed or an e-bike with no suspension. Drivetrains and suspension systems are expensive and cheap knock-offs of them are unreliable.
Look for electric bike reviews and first-person testimony of how the bike performed.
Know that good e-bikes aren't always the most glitzy or chock-full of features. Look for reliability above all else.
How we picked these best e-bikes for under $1,000
Every bike on this list has been tested and reviewed by Electric Bike Report. And if you were wondering, no, there aren't any random "filler bikes" found on Amazon or AliExpress. To determine which bikes made the cut we weighed the pros and cons of each model. We also looked at how good each bike was in the following categories:
Utility/Usefulness: -Just because an electric bike has two wheels and a motor doesn't necessarily mean it's going to be useful. We analyzed how useful each bike is and if it lives up to its claimed capabilities.
Quality to price ratio:– Regardless of how much you spend, the bike has to be worth the money you pay. The higher the price the more performance we expect out of the bike.
Longevity of the bike: -There are plenty of bikes you can purchase under $1,000 that probably aren't going to last for more than a year or two. We made sure that wasn't the case with the bikes we chose by looking into the componentry, frame and the company behind the bike.
Ride experience: -Is the bike worth riding? Five miles into a ride, are you still comfortable? We discussed the overall ride experience these bikes provided. We did this by comparing the comfort, handling, and componentry of each bike and how it all added up.
Lectric XP 2.0 / Lectric XP Step Thru 2.0
Best electric bike under $1,000 for campers/travelers/explorers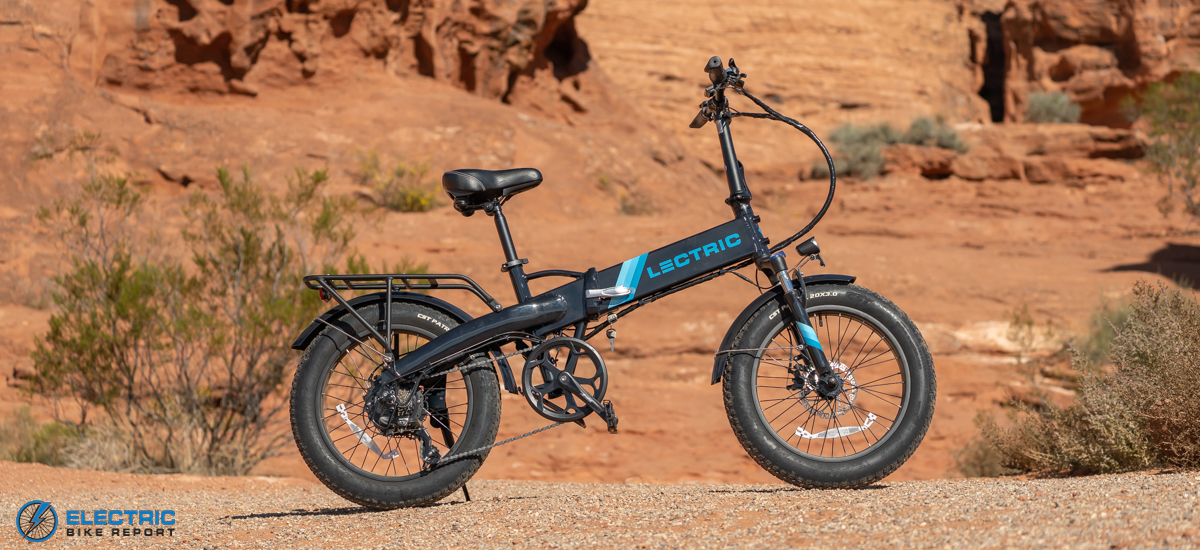 Check Best Price | Read Full Review | Watch Our Video Review
The Lectric XP 2.0 is a Class 3, 20-inch folding fat tire electric bike that's built around a 500W motor. The XP was designed with on-road and off-road riding in mind and because of its all-terrain capability I see the XP 2.0 as the ultimate "fun havers" budget electric bicycle.
When we conducted the full review of the XP 2.0, we were impressed by the bike's capability.
Considering the size of the battery, and the XP weighing 63 lbs the results were pretty respectable. It's worth mentioning that the XP 2.0 uses a 48V, 9.6Ah battery so the range may be a little shorter than its predecessor, but overall it still posted a respectable range.
Regardless of how you decide to use it, the XP 2.0 provides a lively and vibrant experience thanks to its 3″ fat tires, 500W motor and unique handling characteristics. I see the Lectric XP as a great camping and road trip bike.
It's easy to store thanks to its foldable frame and it's ready for mostly anything because of its robust tires and 6061 durable alloy frame. If you don't want to be held to one surface or style when riding, the XP is definitely a good e-bike to consider.
I had the opportunity to review both the original Lectric XP, and Lectric XP Step Through last year. My conclusion after riding three Lectric bikes? They fall somewhere between being a capable commuter, casual cruiser, and mini-monster truck.

Pro's
The Lectric XP possesses all-terrain capabilities thanks to its fat tires and powerful 500W motor.
Letric has designed the XP to be easy to store and stow away which makes it great for road trips.
Lectric's XP and XP Step Thru have a certain "fun factor" to them that not all foldable fat tire bikes seem to have.

Con's
Folding the XP can be a bit difficult due to the bike's weight and no latching mechanism to keep the bike folded.
Rad Power Bikes RadMisson 1
Best electric bike under $1,000: The jack of all trades/bang for your buck bike
Check Best Price | Read Full Review | Watch Our Video Review
Rad Power Bikes RadMission 1 is a Class 2 commuter e-bike, with a 500W motor, and single speed drivetrain. Our whole team is pretty fond of the RadMission 1, as it proved itself time and time again in our review and it's definitely one of the best "bang for your bucks" on our list.
The RadMission 1 is no slouch, it reached 37.22 miles on our range test with an average speed of 17.3 mph. Considering the fact that the RadMission only has one gear, an average speed above 17 mph for nearly 40 miles is pretty impressive. Despite only having one gear, the RadMission 1 is a pretty decent hill climber.
The motor allowed me to tackle steep hills despite the bike being a single speed. The RadMission 1's motor really picks up the slack when things get tough, which is a great thing for commuters and casual riders who don't want to sweat or exert too much energy.
I feel that the RadMission 1 set the standard for what should be expected in an electric bike around $1,000. The RadMission 1 doesn't really posses any nicer componentry or features than the other bikes on our list, but the way they add up into one bike makes for a very smooth riding experience. Rad Power Bikes has been refining their craft year after year and the RadMission 1 seems to embody that with how it rides.
If you're looking for a capable on road bike and want a good bang for your buck I would definitely recommend looking into the RadMission 1.

Pro's
The RadMission 1 feels very well put together. The affordable component package is thoughtfully chosen and adds up to a nice riding experience.
Rad Power Bikes has been pretty established in the e-bike world for some time now. Because of this, it's easy to know what to expect from their bikes and customer service.

Con's
Even with the powerful 500W motor, less fit and more casual riders may feel climbing hills is a bit harder than they were hoping for.
Ride1UP Roadster V2
Best electric bike under $1,000 for the hardcore urban commuter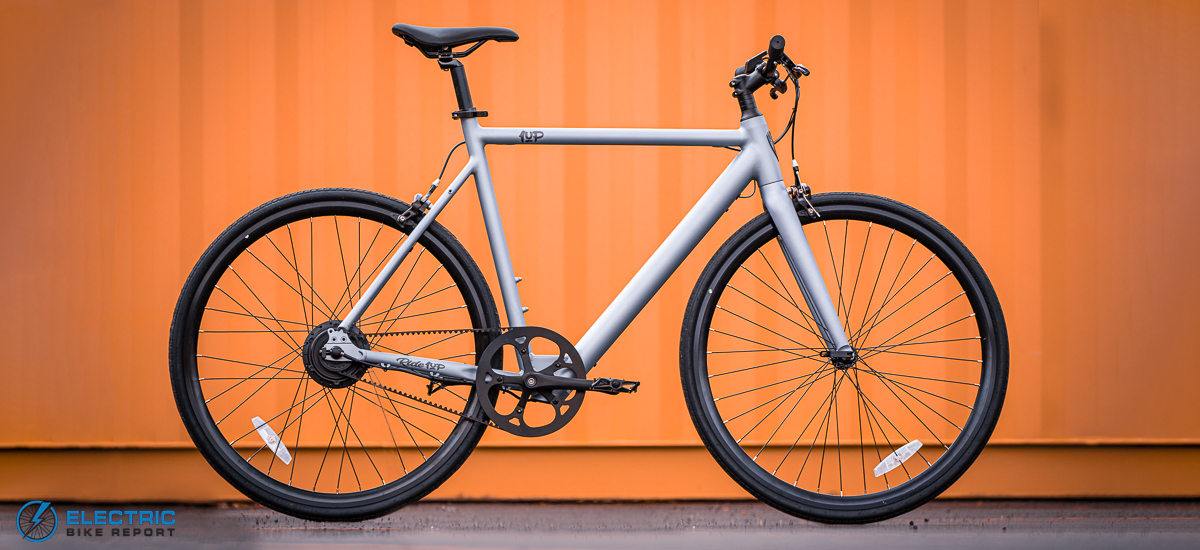 Check Best Price | Read Full Review | Watch Our Video Review
Ride1UP's Roadster is a Class 3 electric bike built with a clear fixed-gear and urban commuting inspiration and background. Even our most hardcore "fixie" riders at Electric Bike Report liked what the Roadster brings to the table. The Roadster uses a 350W Shengyi rear hub motor, and a 36V, 7.0Ah battery; creating a pedal assist feeling that complements your pedal strokes, but never takes over for the rider.
The Ride1UP Roadster definitely tailors to those who already have some experience riding bicycles. The aggressive riding position, 700c tires and massive 64t chainring are great for maintaining speed and riding athletically, however the Roadster's setup isn't the most comfortable or ergonomic for the same reasons. The handling of the Roadster felt very natural to our team, as the 33 lbs of total weight isn't too far from that of a standard bicycle.
When we reviewed the Ride1UP Roadster V2 we could tell that Ride1UP put a lot of effort and time into the Roadster, and it really showed in the fine details of the bike. The belt drive makes for grease free riding and less maintenance than a typical cog and chain drivetrain. The 6061 alloy frame has mounting points for racks and fenders, the motor is quick to engage, and as a whole the Roadster doesn't even look like an electric bike. If you're looking for an electric bike that blurs the line between hardcore fixie bikes and electric bikes than I would reccomend looking at the Ride1UP Roadster V2.

Pro's
The Ride1UP Roadster is surprisingly quick, and the motor is quick to engage. This makes for a very smooth pedal stroke.
The Ride1UP Roadster is fun to ride and has stealthy looks that don't make it look like an e-bike.
The single speed belt drive is virtually maintenance free and will last longer than a standard bicycle chain.

Con's
Positioning may not be great for those who prefer a more upright riding position.
64 x 20 Gearing may be a little bit tough for steep hills.
KBO Hurricane
Best electric bike under $1,000 for the minimalist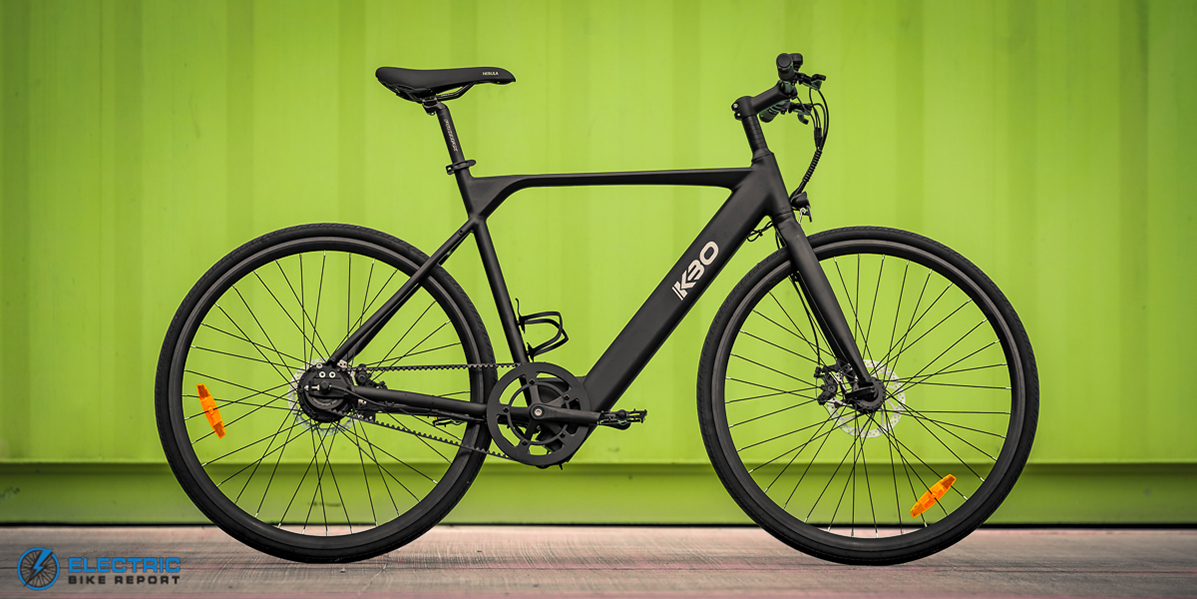 Check Best Price | Read Full Review | Watch Our Video Review
The KBO Hurricane shows the beauty in minimalism and simplicity. The Hurricane uses a 250W motor, single speed belt drive and comes with a 36V, 9.6Ah battery. The Hurricane definitely isn't the most powerful bike on our list, but the motor still assists you quite a bit. I noticed the motor assistance the most on steep hills.
While the Hurricane may not possess the same wattage and battery size as some other bikes on our list, it provided one of the most natural feeling rides we've had on a bike below $1000. I see the Hurricane as a great bike for the average city commuter or for those who are on the fence about electric bikes.
I really came to like the mix of self sufficiency and pedal assist that the Hurricane had. The Hurricane really feels like a hybrid between a standard bicycle and an electric bicycle. On the Hurricane, you really get back what you put into the bike; it's never going to completely take over and there are times you'll have to put down some power on the pedals.
If you live somewhere relatively flat, or are on the fence about electric bikes I think you'll see a lot of value in the KBO Hurricane. It doesn't look like an electric bicycle and it doesn't perform like a stereotypical overpowered electric bike either. In our full review of the KBO Hurricane we dive into the fine details of what makes the Hurricane so great.

Pro's
The KBO Hurricane shows how less can be more. Its conservative motor and battery mixed with the single-speed belt drive make for a unique riding experience that we thoroughly enjoyed.
We think KBO nailed the visuals of the Hurricane. The sleek design makes it look more like a standard bike than an electric bike.
The Hurricane offers a unique ride experience where it feels like you're riding a standard bike until you reach a hill.

Con's
Some may feel the KBO Hurricane is a little underpowered for their needs.
The Hurricane isn't the best hill climber because of its single speed belt drive and small 250W motor.
Fiido D11
Best electric bike under $1,000 for the big city trendsetter
Check Best Price | Read Full Review | Watch Our Video Review
Fiido's D11 has one of the most unique designs on our list. It's a Class 1 foldable e-bike that comes with a 250W motor, and 36V, 11.6Ah battery that doubles as the seatpost. The battery seatpost allows a wide range of rider height adjustment and gives the D11 space to hold a larger battery. The D11 also comes with a "moped mode" where the throttle stays engaged until the brakes are used.
When we reviewed the Fiido D11 we quickly learned that the 20-inch wheels, 38.6 lb weight, foldable frame and features like "moped mode" all add up to make the D11 a great "pocket commuter"; meaning it's small enough to take just about anywhere when folded up while still maintaining its utility. Fiido has designed the D11 to be easy to carry around and store until you're ready to use it, making the D11 the perfect connector between the train station and your workplace.
It's important to note that the D11 is no speed demon and the top speed caps out at around 16 mph. If you're somebody who lives in a big city where there is a lot of pedestrian traffic I see this as plenty fast. You're going to be able to bob and weave throughout the masses at a safe and controlled pace.
The D11 is great for different reasons than a lot of other bikes on our list. It has a unique and radical design that can be highly beneficial to those who are low on space and high on the idea of riding to work. I really like the battery seatpost design as it provides a long battery life and keeps the frame of the bike lightweight.

Pro's
The D11 is one of the most portable bikes on our list. Its foldable frame, removable battery and small wheel size makes the D11 easy to carry and store until needed.
The concept of the D11 is unique and we think they are onto something with their design.
The "moped mode" is perfect for getting from point A to point B without breaking a sweat.

Con's
The D11 may turn some off with its power and speed, it's definitely not the quickest e-bike on our list.
The battery is not lockable to the bike.
Bottom line: There is probably an electric bike for you under $1,000.
As I mentioned in our introduction, there are plenty of electric bikes available for under $1,000. However, when you take the quality, style and availability into account that list gets a lot shorter.
It can be hard for companies to walk the fine line of making a budget friendly e-bike while still maintaining quality, and the truth is not all of them can.
With that in mind, every bike on our list is there for a reason. All of these bikes meet the qualifications for what we would look for in an electric bike under $1,000, and our team at Electric Bike Report hopes this list was helpful to you. Now get pedaling!
What did you think about our picks for the best electric bikes under $1,000? Are there ones we missed that you'd like us to review? Let us know in the comments below!
Reader Interactions