Some links may be affiliate links. We may get paid if you buy something or take an action after clicking one of these.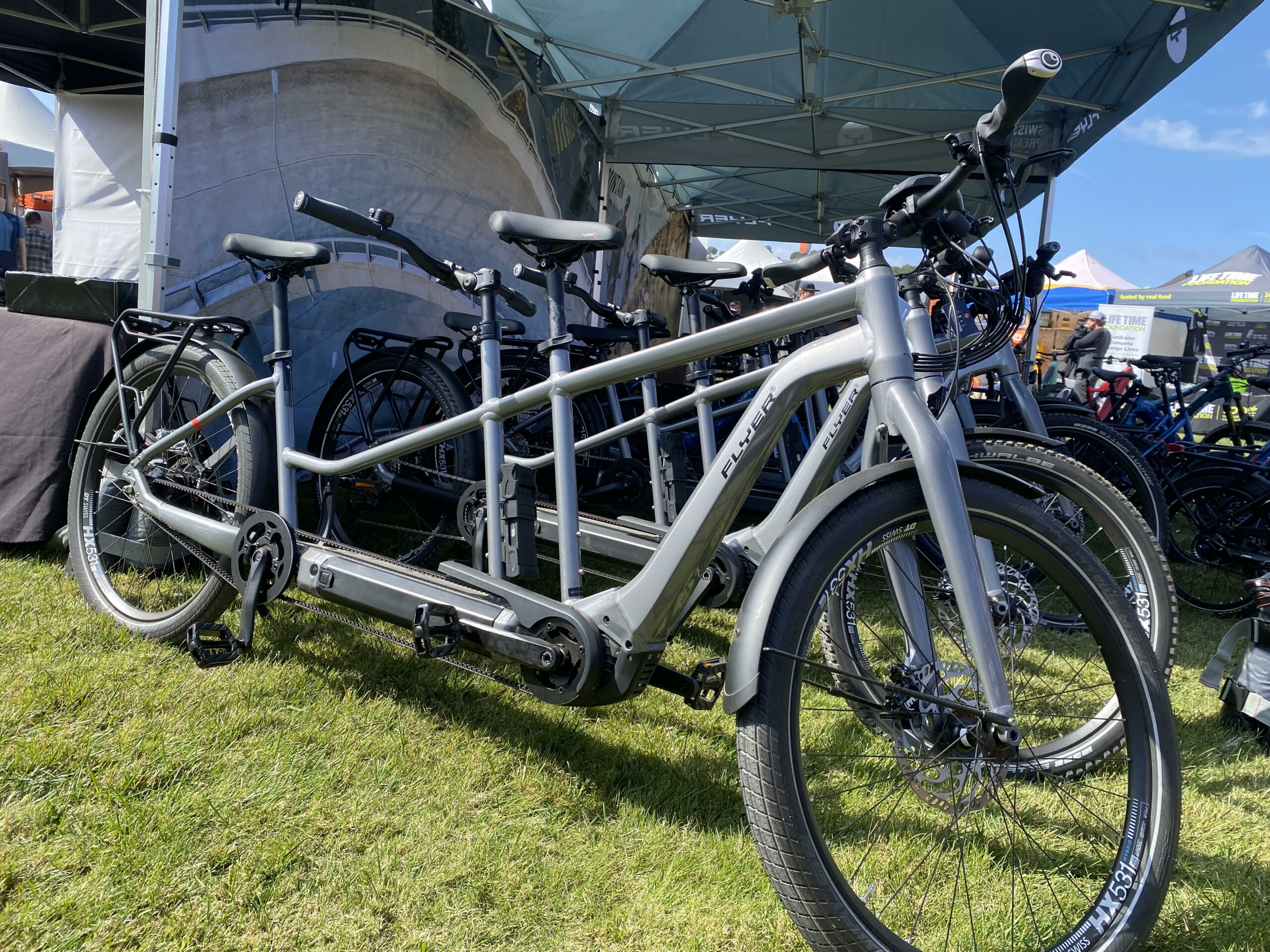 The second day of this year's Sea Otter Classic in Monterey, California was chock full o' new electric bike tech, innovative accessories and a whole lotta' racing. 
For the Electric Bike Report team, it was a day spent reviewing some of the coolest e-bikes on the market and taking a closer look at some interesting new ideas. We'll dive deeper into reviews and such later, but for now we present a small handful of products that caught our eye. 
Today's offerings include some cool magnetic alternatives to traditional clipless pedals, an extremely cool (and e-bike friendly) new take on a bicycle drivetrain and an e-bike big enough for you and a friend.
Hustle Bike Labs magnetic clipless pedals
Rempedal system. 
Instead of the typical cleat and pedal system found in most clipless pedals, the Rempedal relies on two neodymium magnets (the same magnets used inside e-bike motors) nested inside a flat pedal. Those magnets attach to a small metal plate that attaches to the typical two-bolt SPD mountain bike shoes. The result is near limitless float and an easier pedal disengagement. The Rempedal is currently built as an alloy MTB model but Craig showed off a 3D-printed prototype for a cheaper and lighter composite pedal geared more towards commuters.
FLYER tandem electric bike
Pinion Gear Box
Similar to a Rholoff Speedhub and contrary to a traditional bike drivetrain, the Pinion system works best when you stop pedaling to shift. It can shift under (light-ish) load, but it can make for heavy gear changes. 
The 2022 Stromer ST3 With A Pinion Gear Box
Booomers Danso 1 Bamboo E-Bike
*Please help support our efforts at Electric Bike Report. We work hard to provide the highest quality content, news, and reviews for our readers – and our sponsors make all of this possible. Please visit our sponsors from their ads on our website and let them know that you appreciate what they do for the e-bike industry and Electric Bike Report
Sponsors
Related
Reader Interactions